Grand OnStage Presents
Social Tango
A Hidden Gem Performance.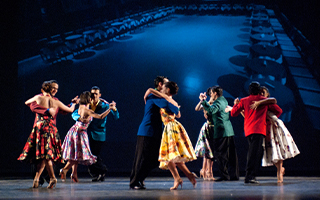 Synopsis
This stunning audiovisual experience will delight audiences from different disciplines including photography, dance and cinematic documentary.  The core idea that everyone can dance and be part of the tango community provides an exquisite glimpse of a world of fascination with movement and the personal metamorphosis it can produce.
This production was conceived and built in Buenos Aires, Argentina and features 12 live dancers, audiovisual projections and original live music from the Social Tango ensemble (2 singers and 4 musicians).
Venue
Kingston Grand Theatre, Rosen Auditorium
218 Princess St. Kingston ON K7L1B2