Meet Rosemary Doyle, Theatre Kingston's New Artistic Director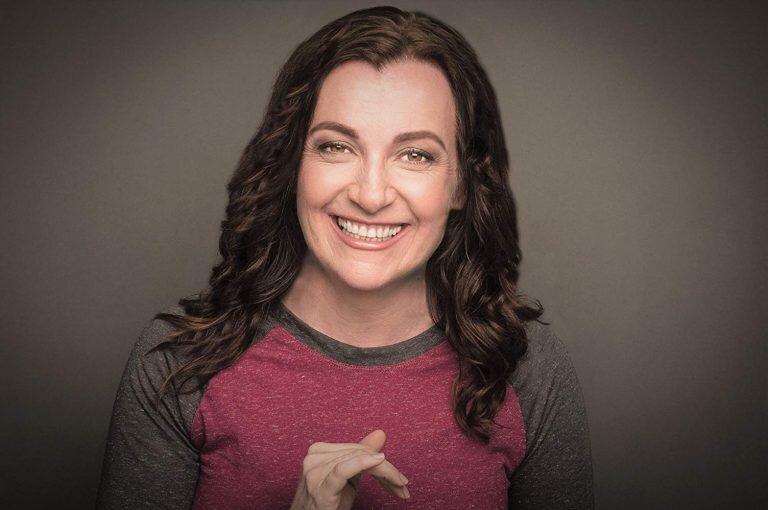 Rosemary Doyle, the incoming Artistic Director of Theatre Kingston, invited me into her office – which she recently reconfigured to make it more inviting to passersby – for this interview. She was excited about the interview as soon as I mentioned it to her, explaining this excitement as her chance for readers to be introduced to and become familiar with one of the city's new artistic leaders.
The conversation started light, as I first needed to get to know her on a shallow level – basic interests and general habits – before going more fundamental and introspective. Did you know: Ms. Doyle likes to consume straight black coffee as her morning beverage of choice, and that one of her secondary interests in life is upholstery. She even extended me the offer of upholstering some of my furniture, which I found to be very generous.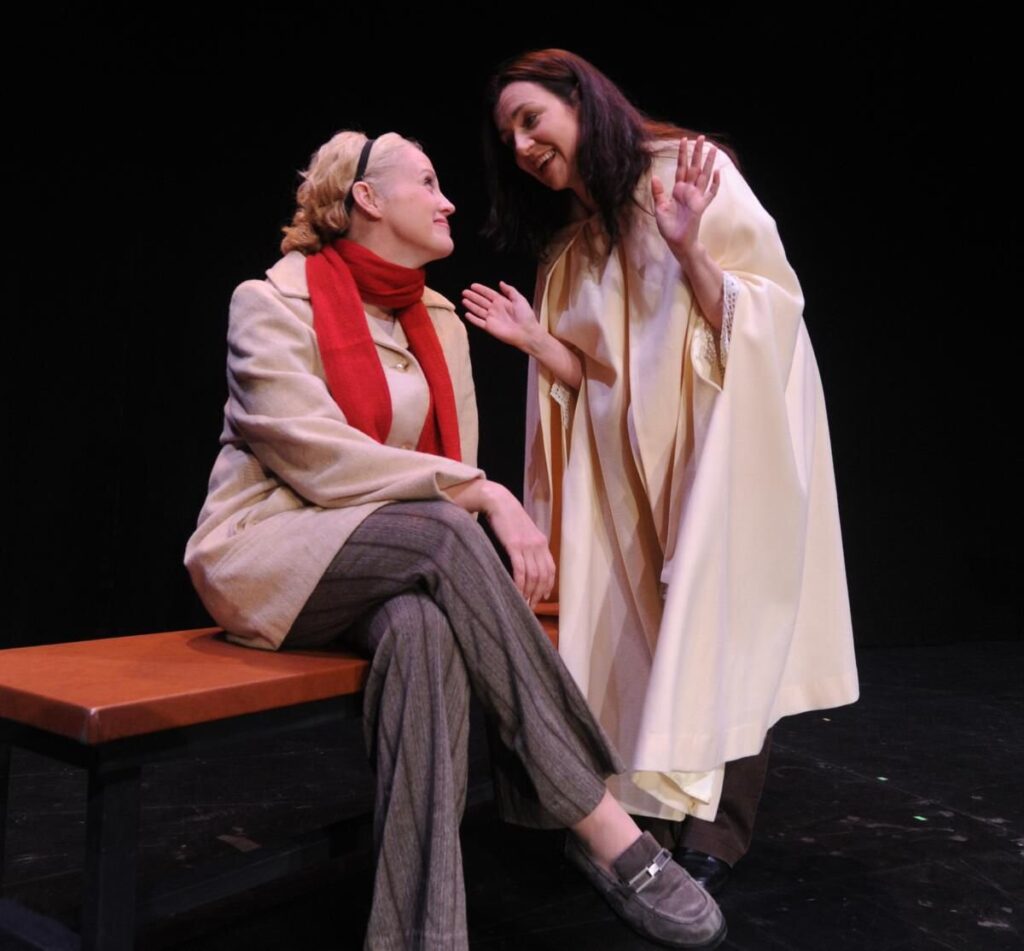 Doyle is of Irish descent. In fact, her mother still lives in Ireland, whom she visits often. She explained why she never much desired to go on vacation in tropical destinations – "I'm Irish, so I'll definitely burn". She elaborated that there are 2 kinds of Irish – those that stay and those that go elsewhere. But she perceives herself as the kind of Irish that stays, yet she "was plopped in North America". Kingston, actually. Doyle was born and raised in the fine neighbourhood of Calvin Park in the western part of town. From a young age, she was an avid consumer of the arts and from the age of 8 years old, became a theatre practitioner. Her first introduction to the stage was a vocal performance at a talent show in the Grand Theatre, and at the age of 18, Theatre Five had hired Doyle as a performer for their entire summer season.
At 18, after a summer of working for Theatre Five, she left Kingston to pursue a diploma in performance at The American Musical & Dramatic Academy (AMDA for short). Once finished with that degree, she began her professional life in Toronto and Kingston as a freelance actor. Highlights include leads at Shaw Theatre Festival, Panasonic Theatre and various summer theatres throughout Ontario. In 2011, Doyle opened Red Sandcastle Theatre – a 50-seat Storefront Theatre where anything is possible. During her time at Red Sandcastle, Doyle says that she learned much about the value of thinking on one's feet to problem solve before the problem grows bigger. She is confident that she is able to translate these experiences to Theatre Kingston well, ready to solve any problem that she and her team may face.
Doyle attributed part of the reasoning behind her return to Kingston to her deep love for the city and respect for its artists. She cites Queen's University as a public institution within the city that serves the creation and dissemination of theatre in Kingston. Naturally, there is much critical discourse that is occurring in the city because of the university and the intellectual curiosity it inspires. "Thought is churning there – excited thought – which in result makes Kingston an ideal place for artists to grow and hone their craft." In addition, she noted how much "swankier" the city's arts facilities have gotten since she was here last. A newly renovated Grand Theatre, the Tett Centre arts cluster (where Theatre Kingston's office resides) and the extensive Isabel Bader Centre for the Performing Arts are all substantial indicators that Kingston is seen to be a promising center of artistic activity. Doyle plans to capitalize on this momentum by exploring opportunities for resident artistic development like drop-in writing workshops where playwrights can present and workshop their pieces, among other things. She notes the importance of this initiative, stating that "playwriting is where all great theatre starts."
Beyond the artists, Doyle comments on the engagement of the general Kingston community in the city's theatre. She focuses her elaboration on the population living in the suburbs of Kingston. She hypothesizes that a majority of the population in Kingston's suburban area don't know about the content and programming that Theatre Kingston offers, or don't even know about Theatre Kingston's very existence. Through dynamic and targeted marketing and promotional strategies, Doyle believes that she will be able to expose this population to what Theatre Kingston has to offer them and their lifestyles. She is confident that this initial exposure will hook viewers into becoming regular attenders of the theatre – "if I can get you to one show, you will likely go to other ones", she states.
This alludes to Doyle's confidence in the company's robust programming, as it is only in the strength of the programming that audience members will feel compelled to return to Theatre Kingston to consume more of its content. On this topic, I asked Rosemary if she was able to give readers a sneak peek into Theatre Kingston's 2018/2019 season. Although she couldn't say much, she hinted that the upcoming season explores "the polarity of different issues, and all the grey nuances within them".
The shows will be announced very soon on the 2018/2019 season webpage and subscriptions will go on sale shortly thereafter, so keep your eyes and ears out for that announcement. And finally, the Kingston Theatre Alliance would like to extend a very warm welcome to Rosemary Doyle back to Kingston, and to the Theatre Kingston family. We are happy to have you!