5 Q's with Jill Glatt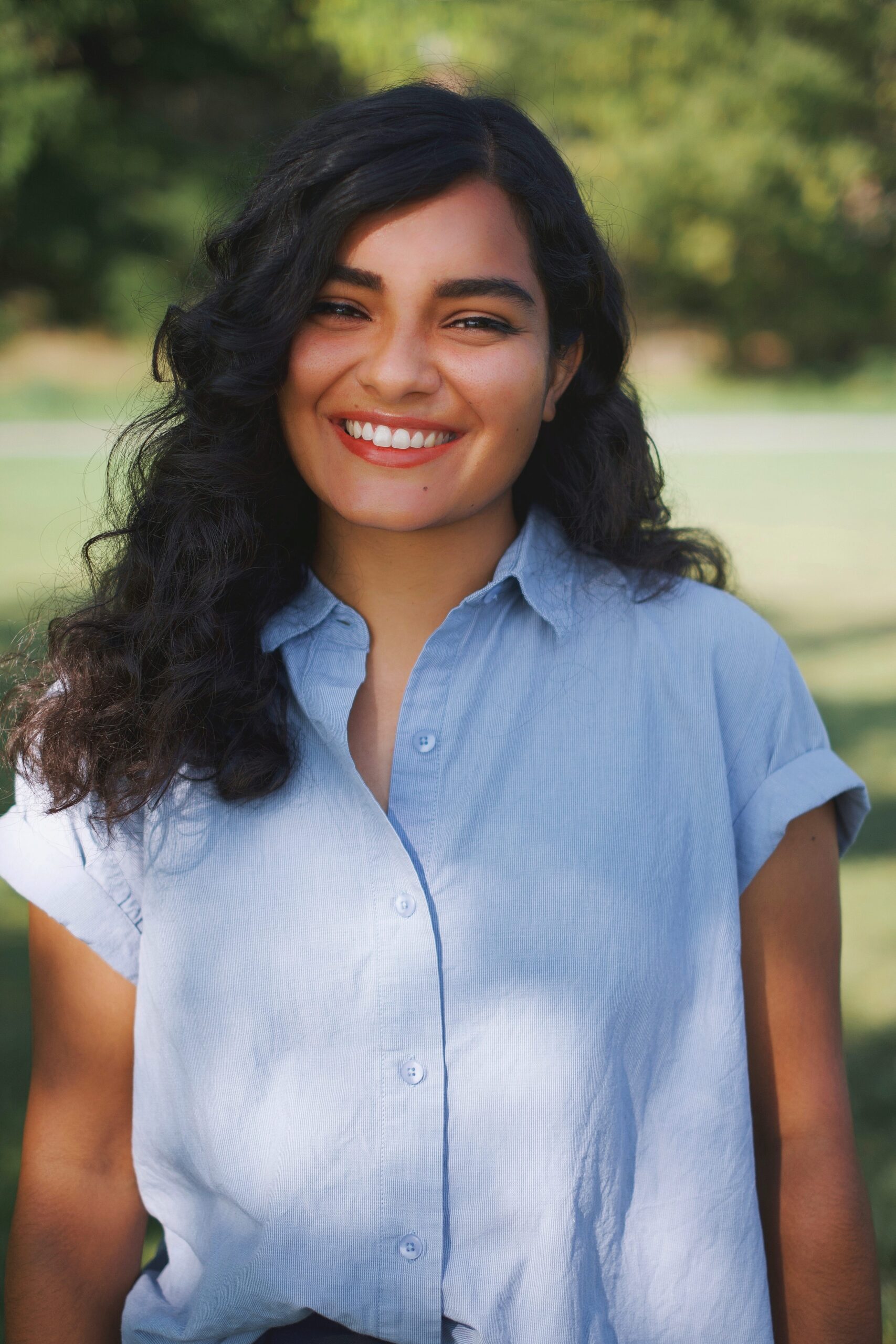 5 Q's, 5 Femmes is a short series facilitated by writer Kemi King, interviewing five femme identifying artists; getting to know a little bit about them and their craft.
This interview is with Jill Glatt, a Katarokwi/Kingston-based illustrator, printmaker, arts educator, and French teacher with the Limestone District School Board. She has developed and delivered programming for the Tett Centre for Creativity and Learning, Kingston Arts Council, Centre Culturel Frontenac, and Juvenis Festival. Jill is also the Volunteer Coordinator for the Skeleton Park Arts Festival and sits on their board of directors. Her artistic practice is based around and informed by ecology, community, and sustainability.
This interview has been edited for clarity and length.
Can you tell me a little more about the impulses behind your work?
I certainly can. It might be a little bit scattered… because I'm also a bit scattered. I think the type of art-making that I do is very therapeutic. I like to focus on processes where there's a lot of physical involvement and repeated actions and movements, one that's kind of an intensive process because it's very soothing. I used to have a lot of anxious tendencies, so I gravitate towards artistic mediums like printmaking, carving, and silkscreen printing, and now natural dying. Those require more concentration and manual labor than, you know, just the illustrative component of what I do.
I'm very interested in plants. I like plants a lot. I like to really research and uncover a lot of information about either a plant or a process or a motif. I'll figure out as much as I possibly can about it and then try to distill it. Take all of the visual information, biological information and put it together as neatly and succinctly as I can.
That's nice. I was just thinking, have you ever used the flowers or plants you're drawing to dye the work?
The staghorn sumac for example, which is one that I have been thinking about doing a print of for forever, is a plant that can create a really beautiful, kind of medium rusty, like a warm reddish kind of tone. Then another one that my friend actually has been doing is buckthorn and it's an invasive species. Big, bad invasive species, but you can create like 5 or 6 different colours from different parts of the plant. You can create pink and yellow and greens and blues depending on if you use the leaves or the berries or just the bark. So I think that is the next plan. The plants are just so cool. I just love them.
How did the Modern Fuel residency go? You were recently a part of that.
It went better than I thought that it would, which is nice. It was kind of weird for me to apply to it because it's one of those things that, like, seems quite official like: oh yes, a resident artist. And I have not perceived myself as being like an official artist so it felt kind of, very presumptuous of me to apply to it. It's like, who am I?
Really, to do this? Who gave me the right?
Ah, that is the imposter syndrome speaking. But you got it, you know, and you're great, but continue on.
Yeah, well I mean, you get it, right? You have your self-perception and then you have your actual body of work to contend with your own perception of yourself. I mean I'm very thankful that I had the opportunity, that I was chosen for the residency, because it helped me to humanize other artists as I haven't collaborated with a lot of other artists in Kingston and especially not artists that have been formally trained and taught like, in arts, and they did fine arts and undergrad. I don't have that.
There are so many people within the visual arts community in Kingston that I have not met so it was nice to get to know Tanya, Mike and Olivia – the other artists in the residency. They're just so nice, lovely people. It was wild to see them create this incredible work, but they're also just a normal person. So that was nice to just have the space to undertake a project that had been in the back of my mind for a while. I never would have had the space to do it at home, you know in my little rental. It was super convenient that I could do it in the Modern Fuel space.
Yeah, nice. Outside of learning that other artists are human, was there anything you learned? Or new things that came up about your practice during the residency?
Yeah, sure, kind of pushing me to see myself as an artist. As more than just the previous mediums that I have specialized in. For the past five years I've kind of labeled myself and marketed myself as a printmaker. But I don't fully know if I would still identify with that. I think maybe, more so, I would say craftsperson with things like the natural dye projects. Though there's the illustration component when I'm designing my prints, so then to identify more as an illustrator.
In the residency I became more comfortable with letting people see the imperfections in my work. I have a lot of perfectionist tendencies. If there was a print that's not perfectly transferred it would be destroyed immediately, like "don't let anyone see it!". Then you know, no one would see that I've made any mistakes, but that's also kind of toxic. Then other people will have this impression of me that everything I make is absolutely what I want it to be and perfect every time.
There were a lot of mistakes here, and people could see my workstation and see when I was making the mistakes. Even in one of the final display pieces, there's a lot of inconsistencies in the dying – which is fine! But prior to this residency I would never have allowed it.
I think that there's so much merit in failure. I also want to find a better word than "failure." Because it's not just that, there are learnings that can come from imperfections.
That's a good point that you raised, I wonder if it can even be called failure if you're learning from it. Maybe we need to reframe our imperfections… yeah, big brain energy.
Speaking of big brain, who, or what, do you create your work for?
My hope for my art is that I want to inspire any number of people to walk more softly on the earth. And to cultivate a relationship with the earth that is much less extractive.
Yeah, when I think about your work I think about my relation to the earth. I really appreciate the deep thought you have for plants.
That is very gratifying. Thanks Kemi, that's so nice to hear.
For the last question, I am wondering what is a piece of media that you would recommend to our readers?
Oh, this is really hard. There's so much, so much good. So many good things.
I think that I might recommend some music; something that I've been listening to recently.
I would recommend Lido Pimienta. She's a Colombian Canadian musician, singer-songwriter, and she's just a wonderful human being. I wish I could meet her one day in person, and I almost did. She performed at [Skeleton Park Arts Festival] one year and she was around afterwards. I think she was picking up her leftover merch. I was so close and I didn't want to impose.
Ugh, I love all her body of work.

Keep up with Jill here.