'Robin Hood' was more than just Fanciful Fun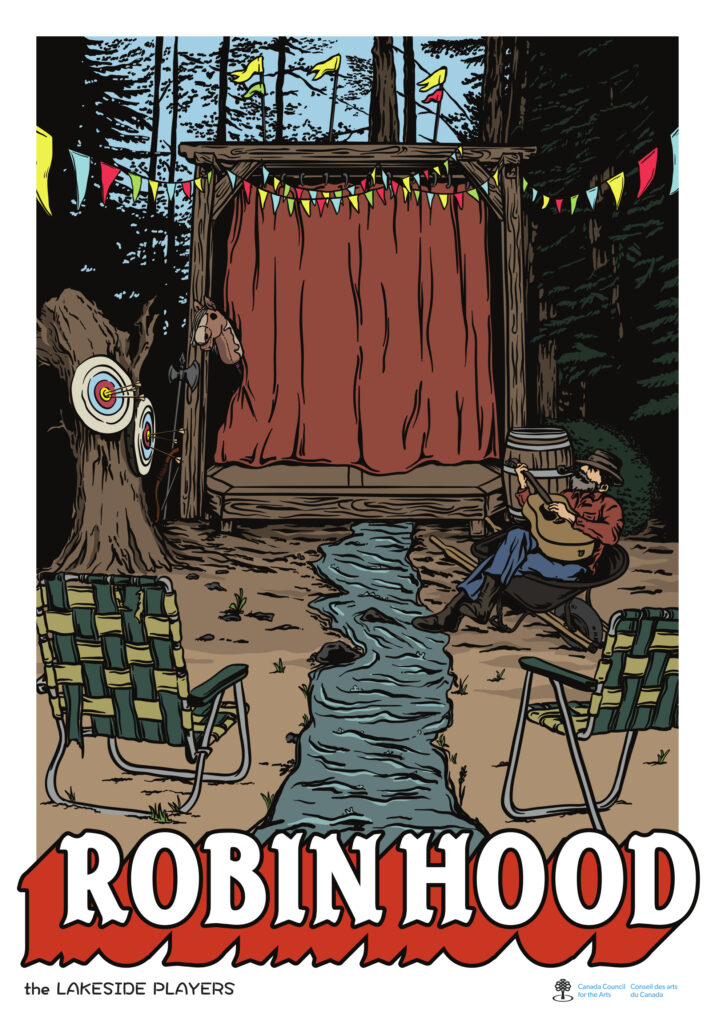 I was nervous when I strolled through City Park and I saw a haphazard setup of black boxes and forest-themed shower curtains. But, the Lakeside Players production of Robin Hood charmed me from start to finish. The well-known fairytale format was both honoured and upended for a modern audience. The writing spoke to the entire crowd, appealing to even the youngest. It was somehow modern and poetic; delectable to the ears of even the most jaded.
Staged outdoors, the show was not concerned with upholding the traditional theatre audience etiquette. No need to remain perfectly quiet or to avoid muffling around with any seat shifting. Children came and went as they liked, dogs roamed the area, cyclists came in and out of view. At the top of the show, director Jack Rennie told all in attendance that this show was to be as accessible as possible; be however you like, so long as it makes the show more enjoyable for you and those around you. This was so welcomed by all in attendance, and it felt as though it elevated the experience by making it so open for everyone.
The Lakeside Players managed to walk the line of staying true to the original Robin Hood story familiar to many, complete with a greedy Sheriff, archery contest, and loveable sidekicks. But they gave the story some modern updates. Robin Hood's once two-dimensional love interest was given just as much agency as him in this rendition, taking on a very prominent leadership role near the end of the story. Overall, the play focused on teamwork over individual perseverance.
Special mention must be given to Andrew Cameron who took the herculean task of portraying both Robin Hood and The Sheriff of Nottingham. His performances were perfectly opposing one another, making the double casting feel like the only logical option. Rennie even used the inability to have both characters in the same place at the same time to his advantage, playing on the audience's knowledge of the double casting to create some lovely comedic moments.
While The Lakeside Players have packed their bags and taken their self described "land of fancy" to another park, should you get the opportunity to see them, I cannot recommend them enough. Robin Hood charmed my pants off.
The Lakeside Players 'Robin Hood' ran from August 15-18 as a part of the Kingston Fringe, produced by the Kick & Push Festival. Click here for more information.