Now Hiring: Associate Theatre Critic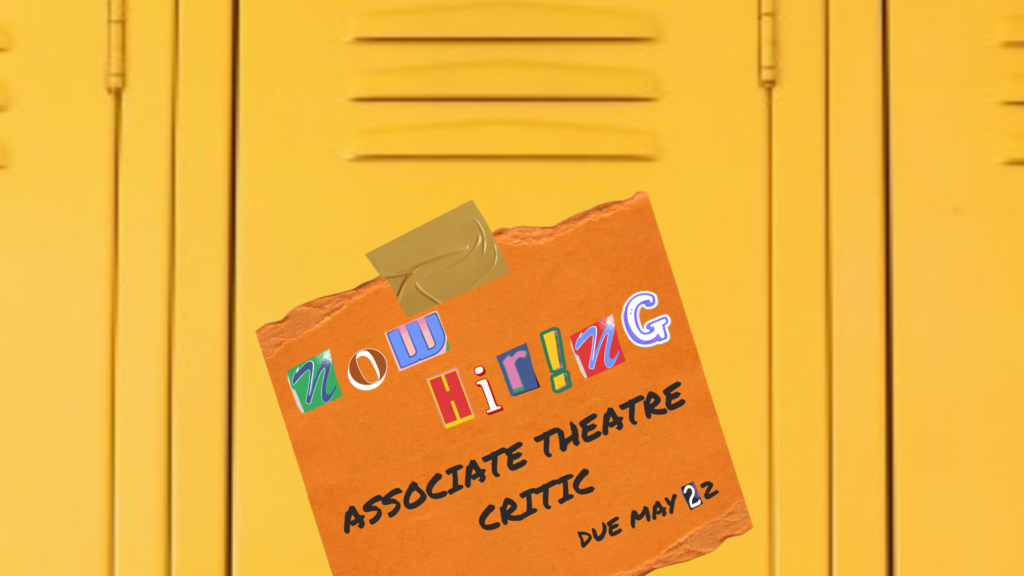 The Performance Blog is a primary resource for audience members, artistic collaboration, critical dialogue, and industry contacts. Our platform consolidates events, news, artists, and organizations in the Southeastern area in an accessible and accountable manner that the region has never seen before. Led by the Editor, the writing team is looking for passionate individuals who are committed to questioning who and what criticism is FOR.
Job Description
The Associate Theatre Critic will produce and publish reviews, interviews, opinion pieces, and other forms of coverage on theatre/performance practice in the Kingston and Southeastern Ontario region. Their content may take form in writing, video, podcasts, etc. and will be dispersed with the support of the Kingston Theatre Alliance's media organizational partners, both private and public. No previous writing experience is necessary.
Artistic excellence and risk are both culturally constructed, and in turn, so is our documentation of it. It is important for our writing team to foster artistic dialogue and discourse that do not seek to pass judgement, and our organization to desaturate the dominant pool of theatre practitioners who do not see culture's interaction with humanity quite as expansively. We highly encourage submissions from those who self-identify as racialized, 2SLGBTQIA+, disabled, and/or neurodivergent.
Eligibility
These positions are funded through the Canada Summer Jobs Program. Applicants must be aged 15-30 years old at the start of employment. They must also be a Canadian citizen, a permanent resident, or a person to whom refugee protection has been conferred under the Immigration and Refugee Protection Act.
Salary: $15.25 hourly
Dates: 30 hours weekly over 9 weeks with possibility of contract extension.
Application Deadline: May 22, 2022
Start Date: June 1, 2022
To apply, please send a resume, creative writing sample (max. 4 pages), and cover letter to editor@kingstontheatre.ca. You are encouraged to select a writing sample that best illustrates your distinct voice and passion about performance, arts criticism, or theatrical practice in Kingston. We are looking for thinkers a willingness to learn, risk, experiment and grow. If you do not have an existing sample, you are welcome to write about a piece (play, musical, TV show, film, etc.) of your choosing.

The KTA is committed to creating an inclusive and accessible application process. If we can assist you in your application or answer questions about the position or the KTA blog, please reach out to us at editor@kingstontheatre.ca.