Now Hiring: Producer of SWIRLS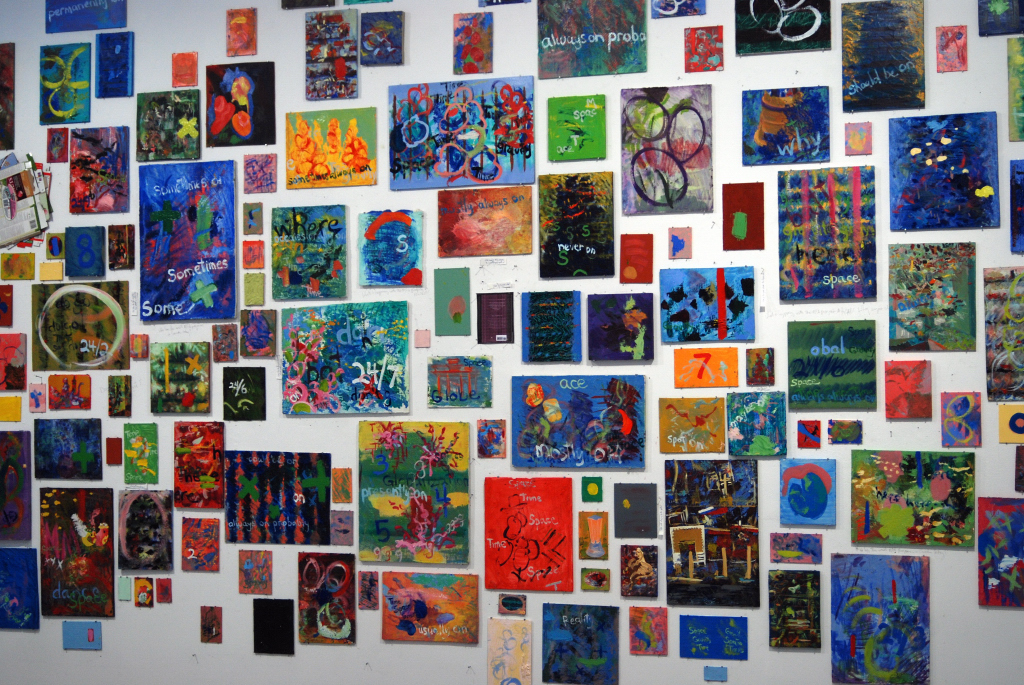 Project Description:
SWIRLS: a series of workshops held around Kingston as a collaborative setting for meaningful engagement to improve artists' digital literacy and enhance their capabilities in using AR/VR as an art form. In-person and virtual workshops will bring together a wide array of artists working within different artistic disciplines. The workshops will be experiments in providing learning opportunities while creating a context that makes for creative sparks to happen. SWIRLS is led by Harry Symons, a Kingston-based visual artist, keenly interested in empowering artists with digital tools.
Job Description:
To oversee SWIRLS, and deliver an inspiring array of in-person, virtual and hybrid professional development opportunities in Kingston, Ontario from May 1st to November 31st, 2022.  A creative solutions expert, the successful candidate will ensure the superb execution of all event logistics and program delivery requirements. The successful applicant will take a "hands-on" lead role producing several workshops on artistic expression in XR, which will dovetail into FOLDA and PXR2022, collaborating with stakeholders, team members and presenters to orchestrate an inspiring, engaging, accessible and contextualized series of events. With an enthusiasm for digital art as well as astute knowledge of hybrid event management procedures and trends, the successful applicant is an exceptional collaborator, building trust and alliances with stakeholders and team members, while developing experiences that align with the objectives of SpiderWebShow, Single Thread as well as the Kingston Theatre Alliance. The successful applicant will work closely with the PXR and FOLDA festival teams to ensure that the professional development opportunities presented efficiently and effectively complement the content of FOLDA and PXR2022.
Compensation:
$14,000 to $17,000, dependent on experience and start date. This is a contract position.
Partner Background:
The Festival of Live Digital Art (FOLDA) is produced by Spiderwebshow Performance. FOLDA aims to increase the rigour of live digital performance as it becomes more pervasive. We want to show what is possible, provoke critical analysis, and share approaches that encourage experimentation. Adjacent to FOLDA, SWS produces The StartUp, a professional development and networking series. In 2022, FOLDA and The StartUp are presented in-person and online from June 3-11, 2022. www.folda.ca
The Performance and XR (PXR) Conference, hosted by Single Thread and Electric Company Theatre, is a series of interactive presentations and discussions by Canadian artists and digital content creators on how they are using virtual reality, augmented reality and mixed reality (collectively known as XR) in the creation of live performance. PXR2022 will be presented from November 12 – 19, 2022. www.performanceandxr.com
The Kingston Theatre Alliance (KTA) is an organization which is dedicated to creating a productive and inclusive working environment for Kingston theatre makers and organizations. We share resources, promote events, coordinate scheduling and foster Kingston-based experience makers with the backing of professional, educational and municipal partners, and have done so since 2012. The Kingston Theatre Alliance has produced The Kick & Push Festival exclusively since 2016. www.kingstontheatre.ca
What will you do?
Lead hands-on planning and execution of virtual, in-person and hybrid workshops, including online and/or on-site event delivery, directing teams and talent to ensure the seamless execution of all events, in collaboration with foldA and PXR2022.
Be responsible for all aspects event / project management for workshops, including advising and detailing event itineraries, work flows, rehearsals, scheduling, programming, event website and attendee platform management, budgets/expenses, content/presentation coordination, service/vendor/supplier contracts, attendee registration/communications, translation services, travel, gifting, food and beverage management, staffing, advertising, archiving, safety planning and post-event reporting.
In support of FOLDA, PXR and the KTA, advise on tactics to inspire, connect and engage attendees; leverage local and regional networks to recommend tactics and content who can help drive community engagement / attendance
Manage all vendors according to KTA guidelines, including venues, translation companies, keynote speakers, and promotional items.
Follow risk management/mitigation and response policies and procedures at events and activities.
Follow the proper management of event expenses and billing including approval and forecasting processes for events; identify opportunities for savings. Manage and ensure that event financial administration including processing payment requests, purchase orders, chargebacks and reconciliation and reporting for all event related costs are properly completed.
Adhere to KTA policies and industry best practices for the event planning processes, pre, during and post-events.
Commit to continuous improvement with the aim of making processes as efficient as possible, while delivering quality results.
What do you need to succeed?
3+ years of event management experience. Producing exceptional experiences for online and in-person audiences is an asset..
Determination to be an inspiring and motivating team leader, with experience managing teams to deliver high quality work.
You regularly show initiative and drive, as a self-starter you're confident in your abilities and decision-making.
A passion for developing and executing creative and innovative experiences, with your finger on the pulse of the latest trends and techniques.
A vision of the big picture, you're often one step ahead of your partners seeing solutions as issues emerge.
An excellent track record in fast paced, deadline driven, high-volume and live production environments.
Advanced technological abilities including Excel and expertise in the MS Office Suite, Google Docs/Drive/Sheets, and the ability to adapt to learn a wide range of databases/CRM systems, graphics, websites tools and web platforms.
Past budget management experience, tracking expenses and reconciliation.
The ability to build strong business relationships with all stakeholders, including vendors, staff and team members; you negotiate and resolve issues smoothly and effectively.
Preferred skills
Content management, graphic and web design experience
Deep knowledge of event theatre contracts and terminology
Enthusiasm for digital art as well as XR (Virtual, Augmented and Extended Reality)
Knowledge of the Southeastern Ontario Arts Community.
Diversity and inclusion have always been at the core of our values at the KTA. We welcome applications from qualified individuals from all backgrounds. Applications from equity seeking communities and those based or with links to southeastern Ontario are encouraged.
To apply, please send a letter of interest as well as a resume to jobs@kingstontheatre.ca.
For accommodations within the application process, please email us at the same address.
We thank all those who apply. Only those selected for an interview will be contacted.