Honouring the spirit of water: 'Hydra'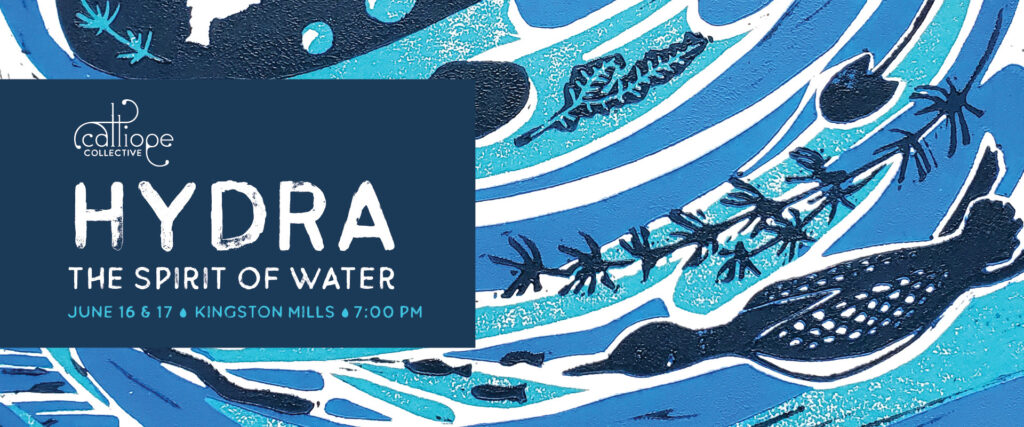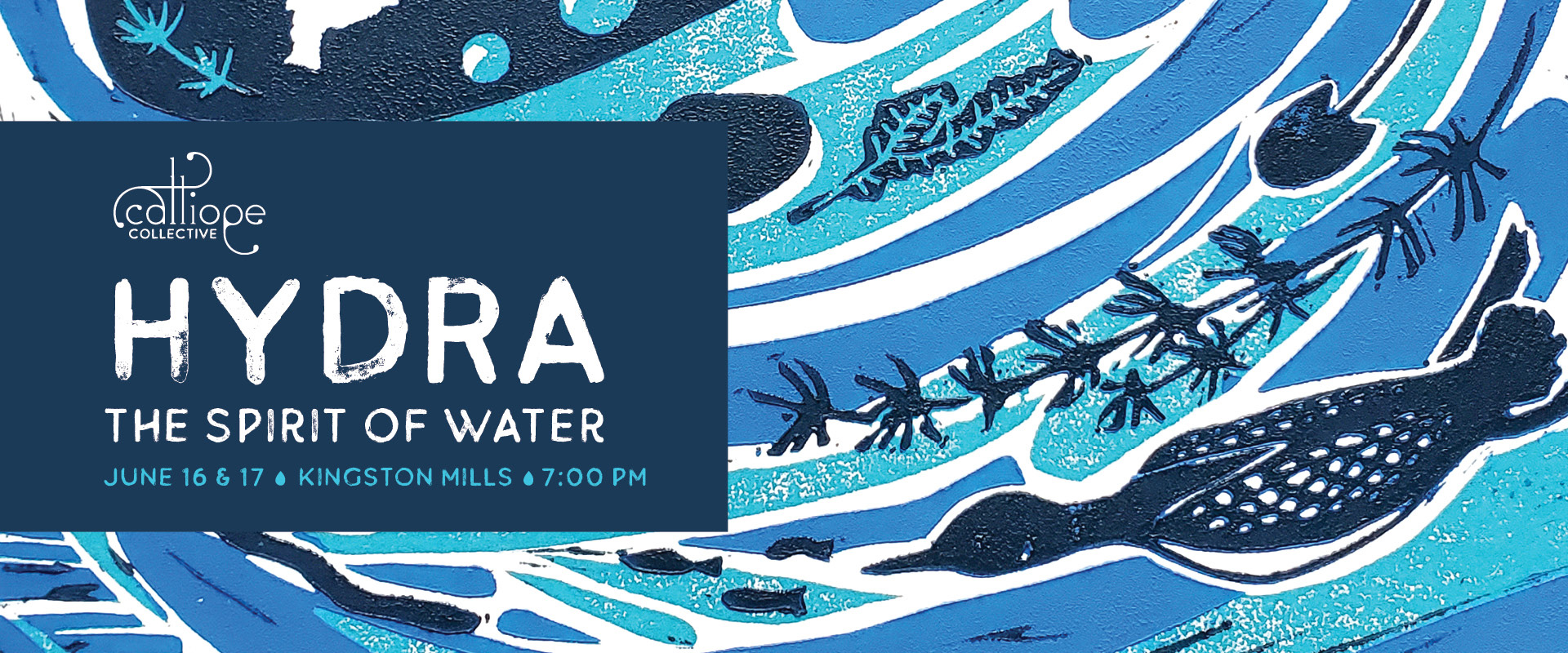 "A cavalcade of contemporary artworks, visualizations, and soundscapes inspired by our connection to water," as described by Hydra: The Spirit of Water's website. Calliope Collective's Hydra was performed at Kingston Mills Lock Station which is on the traditional territory of the Anishinaabe and Haudenosaunee, and the Huron-Wendat. Hydra is a multi-art show with beautiful large-scale art, floating giant puppets, music, circus acts, and community. It encourages the need to honour the spirit of the water.
Norah Greatrix introduced the show, giving the audience some context of the water. The introduction ended with a song, titled Nibi Wabo—a water blessing song led by Grandmother Eartha—which the audience was taught and encouraged to sing along to. Viewers were also asked to stand up and sing towards the four cardinal points. This was a fantastic introduction to inform and meld the audience into the show while creating engaging audience interaction.
One draw for me when reading the description of the show was the floats of the giant puppets and they did not disappoint. During the show, these floats with beautiful artwork or giant puppets would make their way through the water. The floats were extremely well-made with incredible detail, each telling their own story. Through the accompanying music which created a pleasant ambiance, the audience was able to become fully entranced in the viewing experience. Examples of the giant puppets included a beautiful heron (created by Clelia Scala performed by Diane Black, Simone Scala-Conley, Clelia Scala, and Angus Walker) and a three headed sea serpent that was created from organic material and garbage (created by Kyla Todd performed by Jacklyn Wright, Kyla Todd, and Emily Moorhead). 
My personal favourite of the floats was Teilhard Frost's Musicalliopoat (Bike-Boat) performed by Tim Lyon and created by Sietse Hylkema, Teilhard Frost, Tim Lyon and Mialana Lyon. The float was powered by pedalling instead of a motor like the rest of the floats and Lyon captured my attention with his sporadic movements that made for comedic moments. This float also had bells on it so when pedalling, a chaotic yet soothing noise occurred across the water. An interesting story of security and humour was told, which I enjoyed.
I truly enjoyed the dancers, especially Jane Kirby who specifically performed rope dancing. This was performed on land, at the edge of the water, with accompanying music. The way Jane was able to pose and manipulate the rope while also having the strength to climb and stay on the rope was incredibly angelic. I have never been to a circus performance, but this was extremely entertaining and I am itching to see more of it.
When attending performances, the pre-show festivities and accommodations that the show provides all affect the viewing experience. Hydra did a fantastic job in this aspect. They offered free (one can donate) trolleys from downtown and shuttle rides from the 401 and Montreal Street Park and Ride which will take you straight to the venue. I decided to take the trolley which was on my summer checklist, so it was fun to be able to take it for a small donation. Before the show commenced there were also interactive displays and pre-show activities at the venue to entertain children and adults alike.
A negative for me was the seating arrangement. It was an outdoor venue and there were different locations where the artists would be performing such as on the water or around it. I, and many other audience members, were sitting in a position where you could not see NorthFIRE Circus performing in a location on land near the water. We, along with others, had to move a bit to see their extremely well-done performance of spinning fire Poi. This was a minor inconvenience in an excellent performance of skill and precision.
A second negative was that even though the venue was beautiful, there were train tracks very close to it. This means that when a loud train went by (which happened a few times), it was incredibly distracting to an audience.
With that being said these are minor tweaks to make in a very pleasurable and polished show. The performers all did a terrific job to create an incredible viewing experience for children and adults alike which reinforces the need to honour the spirit of the water.
'Hydra: The Spirit of Water' was performed on June 16 and 17, 2023. More information can be found here. Calliope Collective can be found on Facebook and Instagram.