Christine Quintana in partnership with rice and beans theatre Presents
FoLDA: Selfie
GO – A new year of high school is full of excitement and potential—but three teens didn't expect it to bring such a dark change to their lives.
Inspired by screen-sharing films (Searching, 2018; Profile, 2018; and Face 2 Face, 2016), Selfie is a hybrid of cinematic and theatrical storytelling. Audiences experience a livestreamed, voyeuristic window into the lives of the teenaged characters through their computer desktops and smartphones, where their conversations and anxieties play out.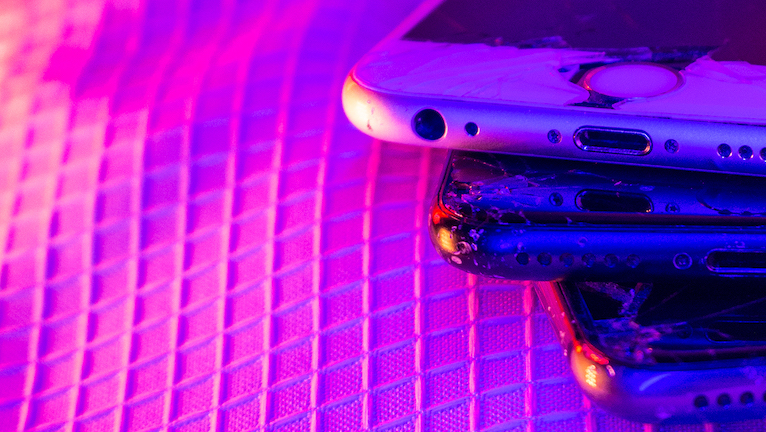 Synopsis
After spending a summer reinventing herself in Paris, Emma is ready for her new life to start, while her best friend Lily is eager for them to reconnect. Lily throws a last-minute party fuelled by alcohol and Instagram, which leads to a long-awaited encounter between Emma and Lily's older brother Chris. But the next day Emma feels that something went terribly wrong.
When a doctor's appointment and a visit from police confirm that there was a sexual assault at the party, and the whole school turns against Emma, the three friends grapple with what actually happened between Emma and Chris. This smart and intense play about the complexities of relationships and community opens up a much-needed conversation about the nature of consent.
This show can be experienced in two ways:
• Online audiences can access the livestream at www.folda.ca
• In-person watch party in Kingston on Thursday June 9
Selfie combines elements of theatre, film, streaming, web cameras, and social media to portray the lives of teens today and how they communicate.
Winner, Dora Mavor Moore Award for Outstanding New Play (TYA) 2018
Winner, Tom Hendry Award for Theatre for Young Audiences 2018
Winner, The Sydney Risk Prize 2015
Nominated, Governor General's Literary Award 2021
*Trigger Warning: This show may contain triggering and/or sensitive material. Sexual assault and consent are some topics mentioned within the show. If you feel triggered, please refer to the bottom of the page or click here to be redirected to resources and support.
Tickets are pay-what-you-choose
$15/ $25 / $50
Venue
Available livestreamed online
Viewing party on Thursday June 9 in the Screening Room at the Isabel Bader Centre for the Performing Arts, Kingston ON
Captions available June 9.
Reviews
"Quintana's writing is natural, bitingly funny, and heartfelt. All three characters are wholly developed and vividly real… by deconstructing rape culture and exploring consent in smart, engaging, entertaining, and emotionally fulfilling ways… this is required theatre for everyone." —Andrea Warner, Georgia Straight
"Quintana's temerity for making very polemical issues appear equivocal and challenging is a sincere compliment to her teenage viewers." —Martha Schabas, The Globe and Mail
Showtimes
June 2023
Thursday

09

at

8:00 PM

Friday

10

at

10:00 PM

Saturday

11

at

5:00 PM