Art and Access in an Emerging Field: Amanda Lin Talks PXR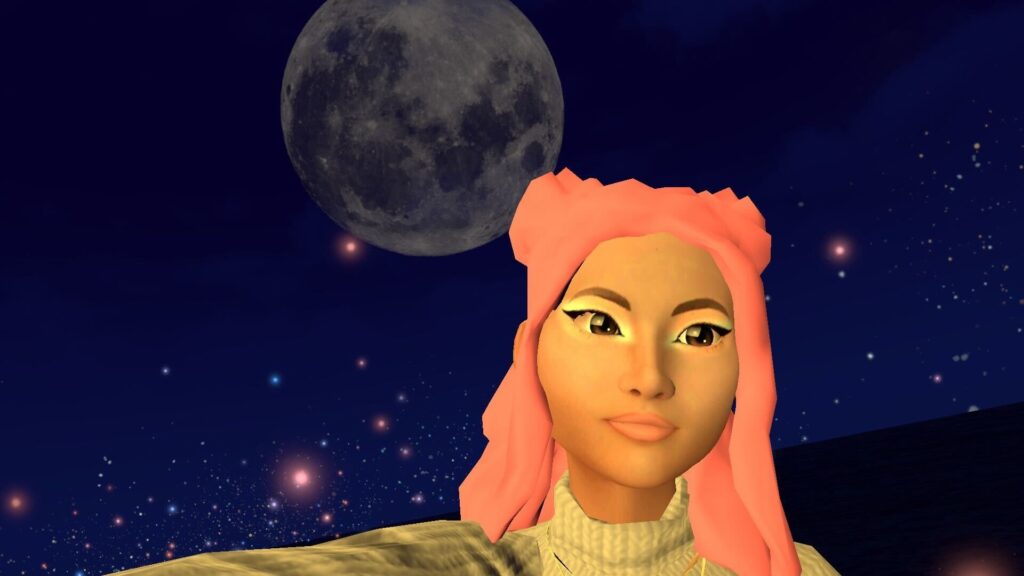 Performance and XR (PXR) is a virtual reality conference hosted by Kingston's Single Thread Theatre Company and Vancouver's Electric Company Theatre. Spanning provinces and platforms, the conference celebrates digital art making and innovation through XR (extended reality—virtual, augmented, and mixed reality). This week, I'm meeting with Amanda Lin—PXR producer and former editor of the KTA blog—to learn more about the conference.
This interview has been edited for length and clarity.
"When you're thinking about theatre, it's a tradition that goes back so long and carries a lot of baggage with it," says Lin, "But XR is relatively new. [PXR's founder] Alex [Dault] saw an opportunity to get in on the ground floor and establish good working practices and processes, and set the ground for equity in this new field before it completely takes off."
As a primarily virtual event, PXR aims to bring together artists across Canada. "It's for performance artists [and] technologists to come together and talk about the art that they're creating in virtual reality, mixed reality, and augmented reality. And also to increase access for folks that are new to the field, especially focusing on Indigenous, Black, and people of colour artists, students, and people in northern communities." To this end, PXR offers the IBPOC Fellowship, led by director Debbie Deer, which includes paid training, full access to the conference, and a Meta 2 Quest headset.
The conference, founded in 2020, was initially shaped by the COVID-19 pandemic. "There was no gathering in person. It was kind of the perfect time for people who were curious about XR to dive into this new medium. The conference takes place in VR [virtual reality], so we create a full world that's designed by Liam [Karry] and by a worldbuilding team and that suits the theme of the conference every year. Attendees can join from anywhere. As long as they have an internet connection, they're able to come in and gather together in VR."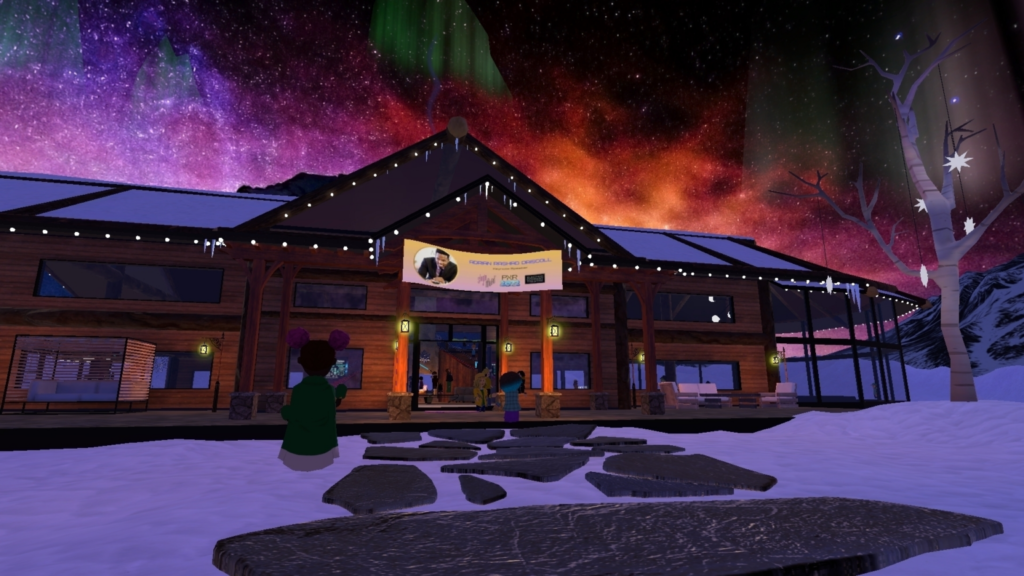 As XR evolves, so does PXR, and the 2023 conference is expanding to a mix of virtual and in-person events: "This year, we're introducing in-person ports. Those will be available for people in Kingston, Vancouver, and Toronto to go and be together in person, but they're also going to be streamed for people that aren't in the cities. So it's really all about increasing access."
Virtual events will take place in VRChat, an online platform which allows users to interact with others through 3D avatars and worlds. Attendees can access VRChat by using a PC or a VR headset. Recognizing that the cost can be prohibitive, PXR has a solution: "If you don't have a headset, you can sign up to borrow one of ours if you're near one of the ports. So that means that people without headsets can come check it out. It is quite an investment to get into VR… This will hopefully draw in new creative minds, and have them check it out and see if they're into it."
With a wide range of attendees, the conference hopes to have something for everybody. "PXR has four streams, with the goal of creating a balanced conference, because our audience comes from all over in terms of their discipline, background, and knowledge of VR. So it's great to have things that are more of a technical deep dive, like our PXR Laboratory, versus PXR Arcade, which has VR games… Then we have PXR Experience, which is live VR performance. That's really exciting as well, we have three awesome pieces. And then we have PXR Engage, which is more traditional conference presentations, except it's in VR, and there's no PowerPoint."
Lin, who joined the team this year, is new to VR, and she's looking forward to attending the conference for the first time. "I have a theatre background, and one of the things that interested me to go towards VR is that I'm really passionate about video games as a form of art. Things that bridge between theatre and video games, I feel like VR is in the sweet spot of that for me. So it's something that I've been really enjoying learning more about."
I ask Lin if there are any specific events that have piqued her interest. "I'm definitely excited for both the keynote and futurenote speakers. The keynote is Michaela A. Ternasky-Holland, who has done a ton of work in XR. She's going to give a talk on some research that she's done on how to improve your impact, and why XR is more impactful than interacting with a film or a theatre play. Our futurenote is Tamara Shogaolu, who's going to talk about cultural access and XR. We're in a new field—how can we be using this time to shape it in a way that's equitable for all? What are some of the drawbacks of XR, and the barriers, and how can we fight that? So I'm really excited for those two talks."
Lin would like to see more theatre artists embrace XR. "There's a real opportunity for emerging voices that might not be as represented in traditional mediums like theatre or film to have their voice heard and be part of shaping this medium. It's really exciting that individual artists can be using this technology to create communities, to boost impact, and to share their art with people, not limited by geography. I think the opportunities are quite incredible."
Amanda Lin 林美智 (she/her) is a queer Taiwanese-Canadian theatre artist who specializes in writing, performance, direction, and arts admin. To learn more about her work, visit her website.
Performance and XR (PXR) is a virtual reality conference hosted by Single Thread and Electric Company Theatre. This year, PXR runs from November 10th to 19th with virtual and in-person events. For details and ticket information, see the 2023 schedule.
This article was edited on December 1st, 2023 to update formatting.