'Garden of Edith' is a Fantastical Feat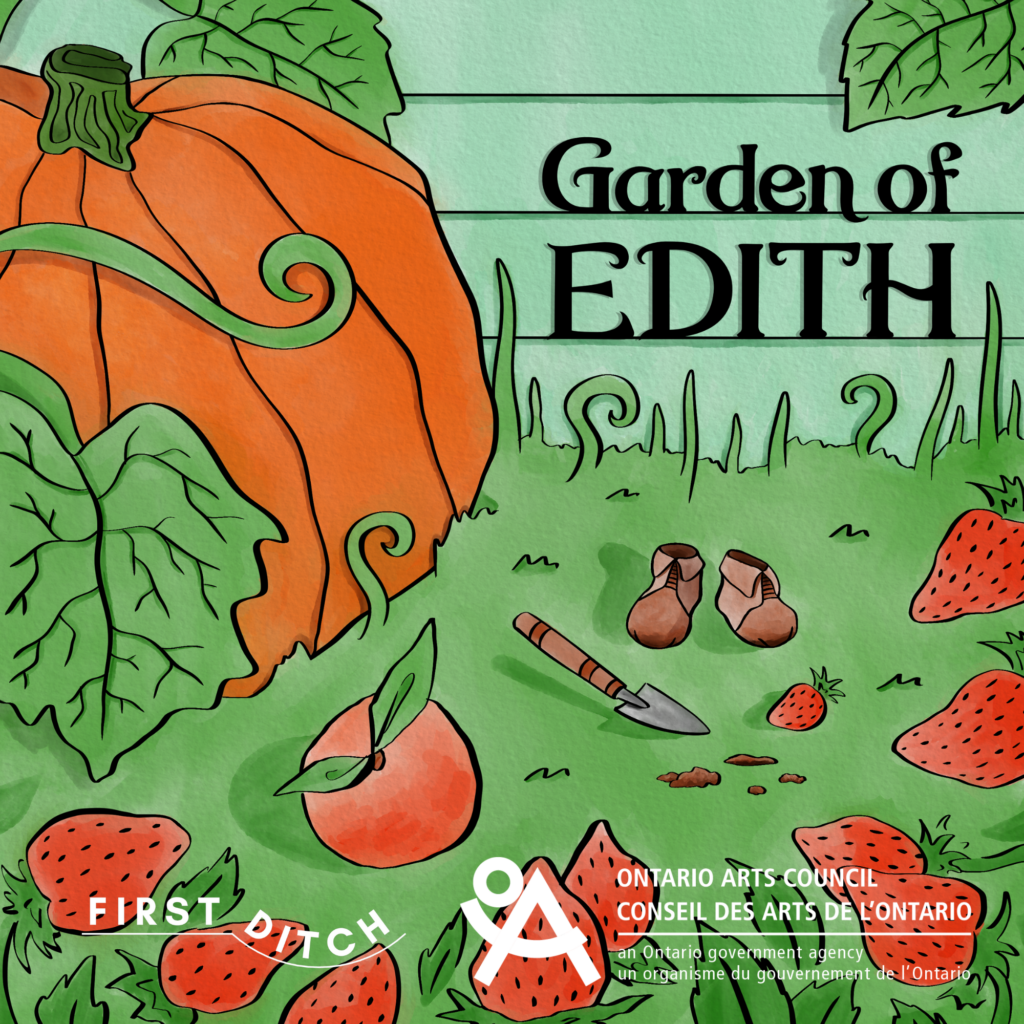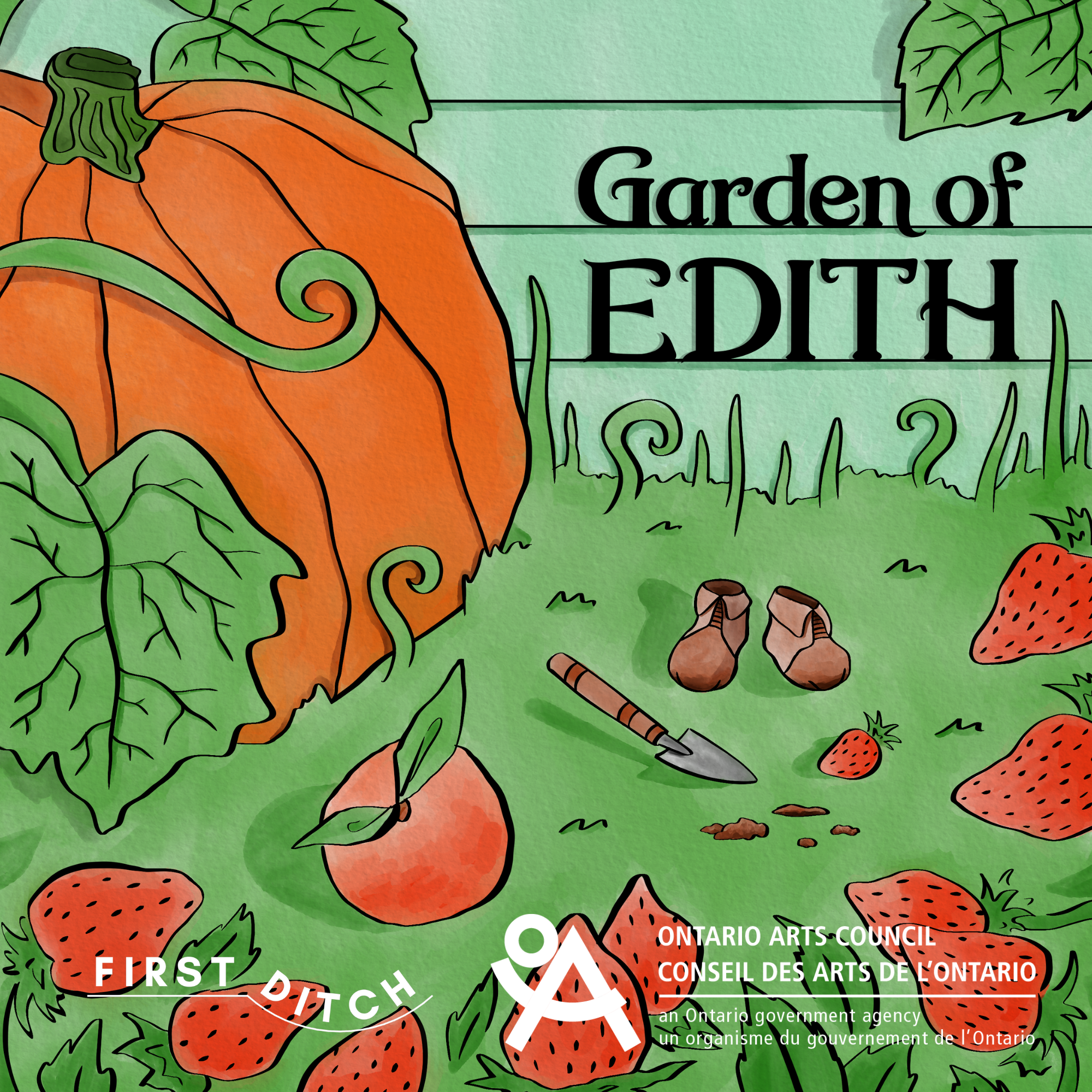 Let's talk audio plays. There's an obvious challenge here: Keep an audience engaged through only sound. Under-do it: you've lost their attention. Over-do it: tumultuous confusion. Finding that happy medium is really where a show sells itself.
Now, one begs the question, does Shannon Kingston's Garden of Edith find that sweet spot?
…Yes. With beautiful precision.
Presented by First Ditch Collective, the premiere of Garden of Edith begins with a medley of sound, setting a playful scene that never seems to die out. The nature a listener hears is so pronounced and meticulous that an audience's imagination could find themselves laying in a field of tall grass. Audio designer Uri Livine-Bar with assistance from Sam Greco has ensured enough details can spur audiences' own fantastical imagery.
After the passing of her grandfather, Edith's mom, Ann (Shannon Kingston), and Uncle Arnold (James Hyett) are selling the home he left behind. Travelling there to spend time in the field behind the house before it's sold, Edith (Fiona Beech) has a run-in with the gnomes who have helped keep her grandfather's garden alive for years. After a scare that incites conversation, Edith finds herself webbed in new friendships that were once her grandfather's. But with the new move on the horizon, the gnomes will be forced out.
What ensues is a tale of growth and love, with important conversations weaving through the storyline for an audience's takeaway. Enjoyable and sweet, the show and its content cater to the interests of a younger crowd. It's a whimsical world with creatively-constructed life lessons sprouting in abundance. The performance caresses its edges with intrigue—small gifts are delivered with the essence that there is more to come, more to learn and share.
Oftentimes, kids are hidden from certain subjects that very well could and should be introduced early on. The breakaway from gender roles that appears in Garden of Edith is a great point of discussion in the show as Uncle Arnold goes by she/he pronouns. Not only this, but as Arnold tries to explain the sense of dislike she got from her dad to Edith, the explanation ends in a sharp cut-off with the subject matter deemed a conversation for adults. As the story doesn't re-open this door, there is hope kids will question norms with the important adults in their life, beginning to have strong conversations early on.
Care for the quality, content, and audience breathes through this show, slipping into the cracks of the world outside it. The vocalizations elicit unique, well-developed characters. Specifically, the gnomes (played by all the cast) have wondrous pitches and ranges that drive their personalities. The magic that appears in their action is reflected in their way with words—it's a vehicle of creativity and precision for both actors and the director, Kemi King.
The audio is able to surround you with a world that's easy to imagine. Easy because the narration is a detailed abundance unparalleled to monotony. The narrator (Lynus Ethier) is a storyteller that strikes gold with the first words of the show, never letting up in his marvellous depictions. Easy to imagine because the chemistry between characters is remarkable. A huge part of onstage success is character relationships built from dozens of aspects—lights, physicality, touch, costumes, space, the list goes on. Delivering chemistry through a set of speakers or pair of headphones is an immense challenge—there is so much weighing on only the actors' vocals and audio design.
I must say, Garden of Edith was a mountain climbed and seemingly done so with ease.
'Garden of Edith' played at the 2022 Shortwave Radio Theatre Festival on CRFC.