"Hello, gorgeous": the fabulous 'Funny Girl'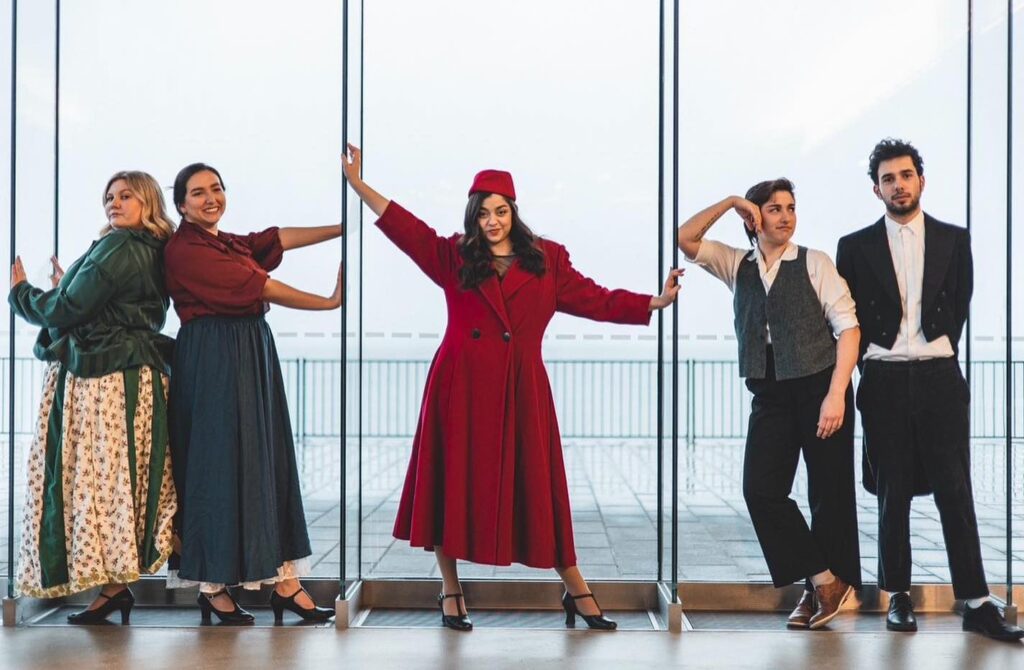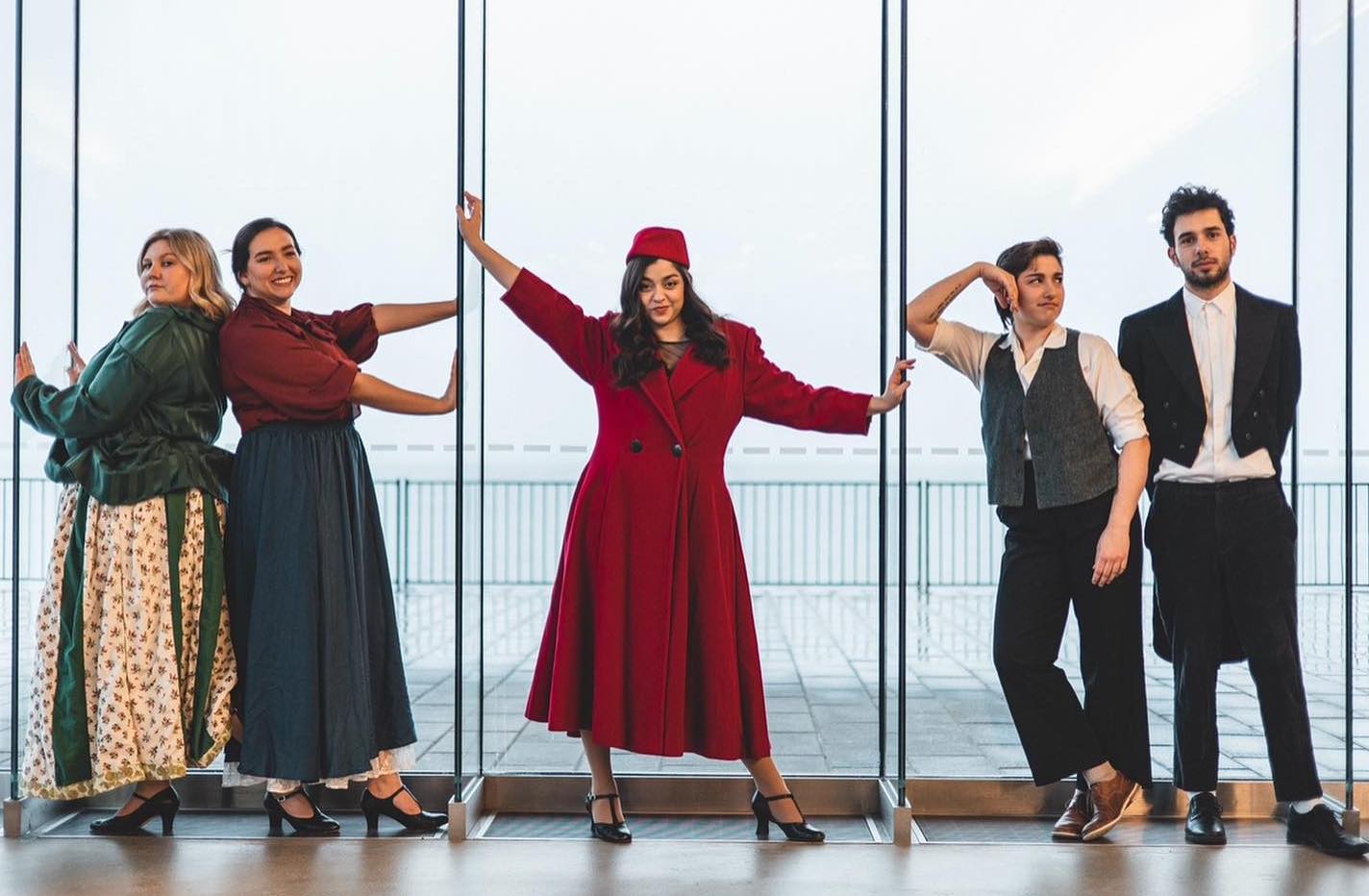 I have a terrible secret: until Friday night, I had never seen Funny Girl. Not the show, not the movie. I'd never even borrowed the CD from the library, which I did with every other cast album I could get my hands on as a show tune-saturated tween. I have a foggy middle school recollection of hearing Lea Michele sing "Don't Rain on My Parade" in Glee, but that's it. Somehow, I missed a Broadway hit. Thanks to Queen's Musical Theatre, this egregious oversight has finally been corrected. QMT's Funny Girl, directed by Gemma Varty, is playing at the Isabel Bader Centre's Studio Theatre until Sunday, April 16th. 
Loosely based on a true story, the 1964 musical follows rising star Fanny Brice as she contends with fame, fortune, and family in 1910s New York. With a rhythmically complex score by Jule Styne, lyrics by Bob Merrill (featuring hilariously stretchy rhymes like "marble"/"horrible"), and a clever script by Isobel Lennart, Funny Girl lives up to its name⁠.
Christina Licatalosi steals the show as leading lady Fanny Brice. Licatalosi makes Fanny's complicated vocal part sound smooth and easy. With sly smiles and boundless enthusiasm, she leads us through Fanny's progression from an awkward, silly teenager to a more self-possessed—but still mischievous!—adult. Licatalosi does physical comedy beautifully, which gives credibility to her performance as the eponymous funny girl.
Whether she's navigating sexism in showbiz, practising dance steps until 6am, or managing the fragile feelings of a husband who wants to be the breadwinner, Fanny is disarmingly outspoken and perseverent. When deeper emotions surface in the second act, Licatalosi plays Fanny's vulnerability with great believability.
Henry Freedlander gives a solid performance as lead romantic interest Nicky Arnstein. His chemistry with Licatalosi develops wonderfully as the couple get to know each other. Meanwhile, Dorian Fournier steals hearts as Eddie Ryan, a flirty vaudevillian who gives Fanny some much-needed dance lessons. Though the character teeters on the edge of being a typical friendzone guy, Fournier brings him to life with enough charisma and sensitivity that Eddie is ultimately utterly likeable. And he tap dances!
The ensemble is energetic, coming together spectacularly in the lively block party number "Henry Street." There are some strong dancers in the cast, and when Fanny's career takes off with the Ziegfeld Follies (a lavish theatrical revue), there are lots of opportunities to showcase their talents in elaborate group numbers. I particularly enjoyed the comic performance in "His Love Makes Me Beautiful." While the band sometimes struggled with cohesion, the overall presentation of the musical numbers is strong. I especially liked the ragtime feel of the piano in some of the early scene transitions.
The set, designed by Wil Taylor, features background images that are projected on a scrim, allowing for quick backdrop changes. In Mrs. Brice's kitchen, the warm yellow tones are appropriately nostalgic, and I like how the colourful brick buildings feel hazy and impressionistic—after all, we're seeing them through the lens of Fanny's recollection. The images appear to be painted, but I didn't spot any signatures in the corners, which makes me think they could be digitally altered photos or AI-generated art. Whatever they are, they work well to give a whimsical impression of New York City in the late 1910s.
This production features captioning, which is something I hadn't seen in live theatre before. The lines are projected high enough above the stage that they aren't distracting if you don't want to look at them, and they offer an extra layer of accessibility for audience members who may need it. Even as someone who can generally go without captions, glancing at them came in handy when I missed or misheard a line. In addition to captions, QMT offered a relaxed performance matinee on Sunday, April 9th, for a more sensory-friendly experience. I appreciate it when theatre companies put time and energy into expanding their accessibility. It was great to see an accessibility coordinator (Devon Mahoney) and accessibility assistant (Eshan Kumar) listed in the program.  

QMT's 'Funny Girl' will continue to play at the Isabel this week from Thursday, April 13th to Sunday, April 16th. If you're looking for a gorgeous way to spend an evening, look no further!