It's a superpower: 'The ADHD Project'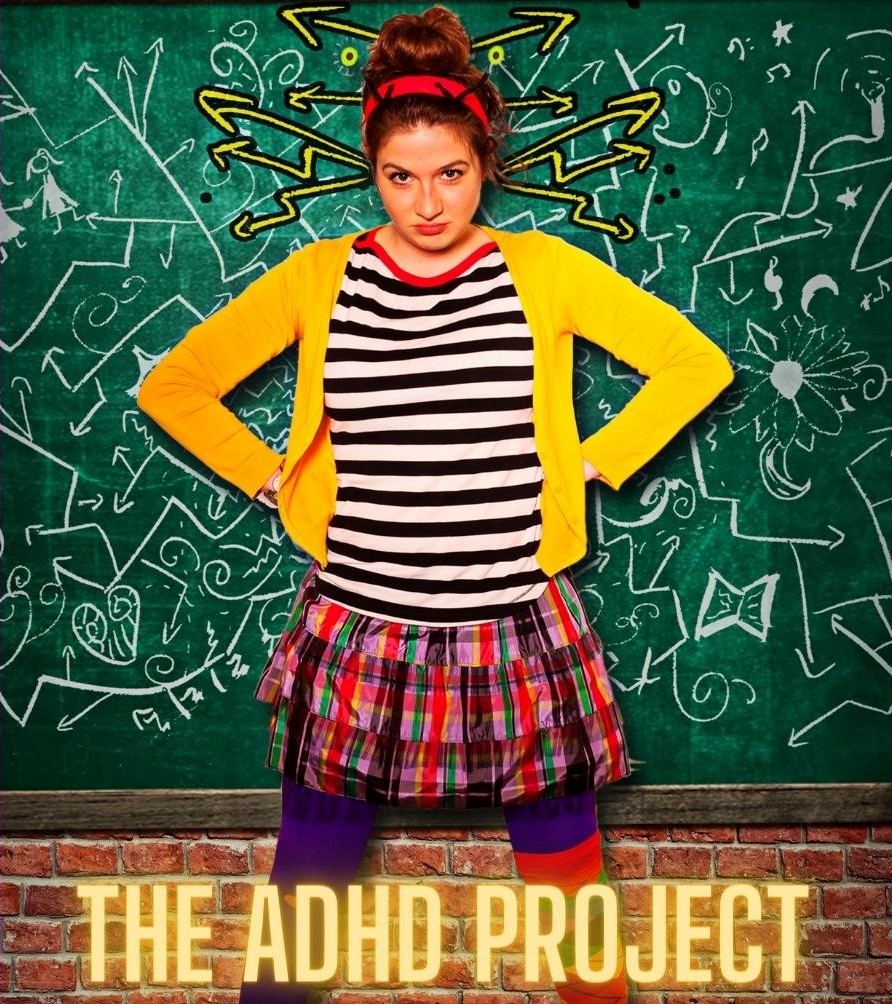 Intimate and uplifting, The ADHD Project will captivate an audience as Comedian/Storyteller Carlyn Rhamey explores the ups and downs of living her life with ADHD. Through compelling storytelling, she recounts the moment she received her diagnosis, her challenges with bullying, and finally her acceptance of her newly embraced "superpower".
Before the show starts, instead of waiting offstage, Rhamey talks to the audience. She cracks jokes and welcomes the audience. I began seeing her as a friend which made hearing her story even more impactful.
Rhamey is a gifted storyteller. She is able to transition from emotional to humourous segments with ease and through her brilliant writing, these transitions do not seem forced. This balance is needed because of how intimate and emotional she becomes at times, so the comical segments are a refreshing change of pace.
Along with these lighthearted segments, she delivers great crowd work. Asking the audience group questions, she makes one feel like they are a part of the show. She is also quick-witted and uses these moments to make clever on-the-spot jokes.
In addition to her storytelling, Rhamey incorporates amusing home videos and old pictures of herself which she projects on the wall behind her. This allows the audience to visualize moments she is describing. I loved these parts in the performance because it's a short break from the extended monologue she's performing but is just as engaging and vital to the story.
One could say this performance is catered to children with ADHD or any other neurodivergence, and I would be wrong to dismiss that. This show is considered by Rhamey to be a Relaxed Performance, meaning audience members can get up and stretch, use the washroom, and/or walk around whenever they want. There was also a little stretch break halfway through the performance for people who wanted to move around a bit. This is accommodating to folks with ADHD who might need to move around after being seated for an extended period of time.
With that being said, I believe this show is catered to everyone of any age. Its jokes are easily digestible for children and adults alike while delivering a message of acceptance which is profound yet easily understood. Rhamey also addresses content in a way that people of any age with any ability can relate to. As an individual who is not neurodivergent, the message still touched me and I left the theatre reflecting, feeling more confident. I also found myself thinking of my friends who are neurodivergent and how this performance really helped me develop a greater understanding of why they have certain tendencies.
The ADHD Project is an impactful personal story about accepting oneself with all the little quirks that we are born with. It is brilliantly and cleverly presented by Comedian/Storyteller Carlyn Rhamey and is entertaining for all ages.
'The ADHD Project' has a one hour runtime and is being performed five more times at the Baby Grand Theatre, as a part of the Kingston Fringe Festival. More details can be found here.