Lavish Looks and Lots of Laughs: 'Last Night at the Cabaret Solitaire'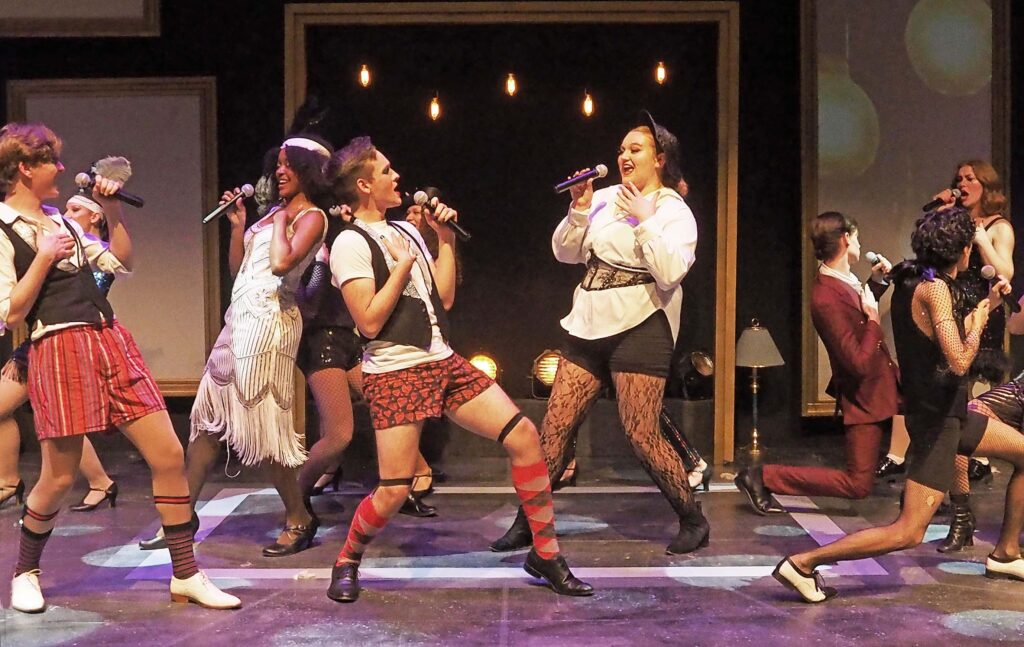 About last night…
The Last Night at the Cabaret Solitaire is a musical comedy revue directed by Grahame Renyk. As the DAN School of Drama and Music's Fall 2023 Drama Major, this high-energy production is a collaboration between over a hundred Queen's students—30 in the cast and band, and many more behind the scenes.
A show tailored to its ensemble, The Last Night at the Cabaret Solitaire fits these multi-talented performers like a silk glove. Set at the fictional Cabaret Solitaire, the revue features a selection of songs, dances, and comedy sketches curated by Renyk. Olivia Buchanan, Thomas Cherney, and Linden Imeson Jorna play host, while Shay O'Brien appears as the club's proprietor and seemingly omniscient setlist-maker.
The Rotunda Theatre audience is treated to mashups of showtunes from the obvious inspirations (Cabaret, Chicago), decades of pop hits (Bonnie Tyler, Miley Cyrus), and some surprising and hilarious selections that I dare not spoil. The joke segments, courtesy of New West Theatre, range from groaners to knee-slappers, and offer light entertainment between musical numbers.
Celebrating glam and camp, costume designer Seymour Irons offers up pinstripes, suspenders, sequins, faux fur, flapper dresses, top hats, tutus, and feather boas galore. Kathleen Greening's playful set design makes a perfect home for the exuberant performers, with a backdrop of large frames featuring digital projections by Skyler James. While the show's visual elements are impressive overall (lighting design by Jerall Li), I wanted it darker—more focused lighting could help sustain the sultry nightclub vibe and draw the audience's attention to the central performers in each number.
Energetic dances choreographed by Kimmy D'Souza and other members of the creative team show off the dizzying array of outfits and the enormous talent of the ensemble. William Mercer drew enormous applause in "Vogue/Break My Soul" (choreography by Jenylle Rufin), and dance captain Charlie Hensel stole the show throughout several of Wednesday night's delightful numbers.
The show's music is a highlight, with showstopping lead vocal performances from the usual suspects—Thomas Cherney and Stefania D'Amario have never once let me down—and beautifully crafted harmonies in ensemble pieces. I tend to be a bit of a skeptic about high-intensity songs being turned into piano ballads, but the soft, lushly harmonized rendition of "Being Alive" led by Ajah Tanis absolutely wrecked me.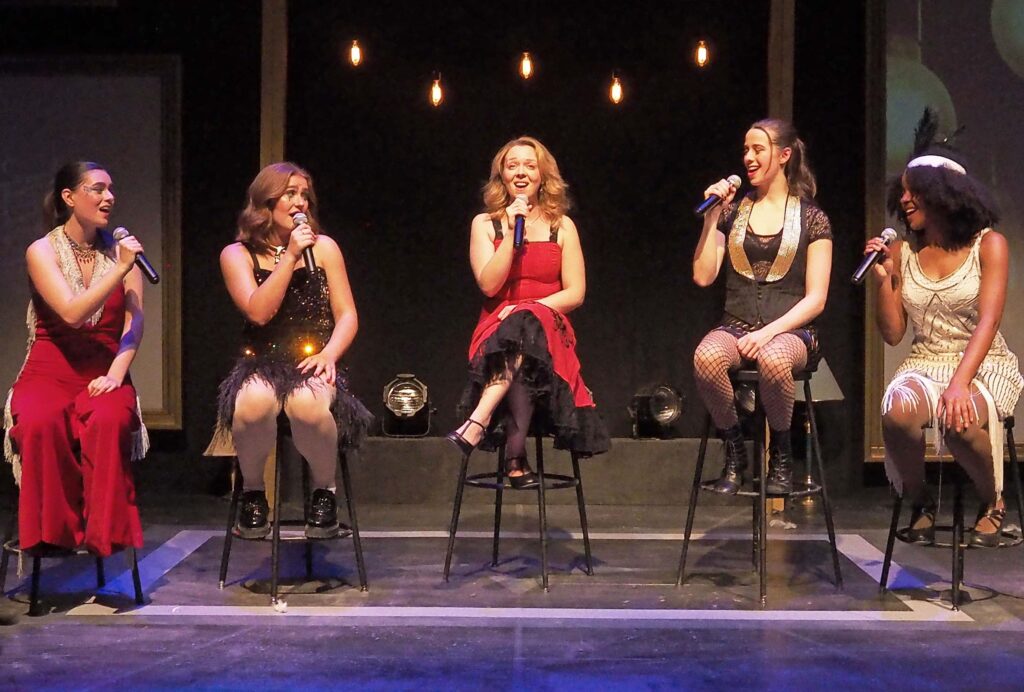 Carrying his comedic talents from sketches to songs with ease, Elliot Norman gives a fantastically funny performance of "Song That No One Likes", and Yashia Allen, who appears in multiple group numbers, sings with a gorgeous warmth that warrants more solos.
The performers use their own names onstage, telling the audience, "We're not playing ourselves, but we're also not not playing ourselves." This bit is not not repeated too many times to stay amusing, though perhaps I'm suffering from a mild case of metatheatre fatigue. While the musical numbers, dances, and comedy bits are well-paced, some of the additional dialogue feels long-winded and doesn't quite hit the intended emotional notes. Certain fourth-wall-breaking moments do work well—a mix-up about who sings the lead in "Mein Herr" plays out fabulously, and gives a cheeky nod to St. Lawrence College's production of Cabaret earlier this year.
To me, the most exciting and transformative part of the show was seeing a passionate group of performers—many of whom I recognise from previous Queen's and SLC productions—take on roles that break traditional typecasting. As Renyk notes in the program, "[It's] often when we let people fully express their eccentricity that we get to see their true spirit manifest in all its glory." At a time when expressions of sexual and gender diversity are facing increased threats, The Last Night at the Cabaret Solitaire offers a much-needed queer haven for performers and spectators alike in Kingston.
'The Last Night at the Cabaret Solitaire'  plays at the Rotunda Theatre (Theological Hall) until November 19th, 2023. Tickets are available here.
This article was edited on December 1st, 2023 to update formatting.