Playwright & lyricist Nam Nguyen talks 'CAEZUS' and 'A Perfect Bowl of Pho'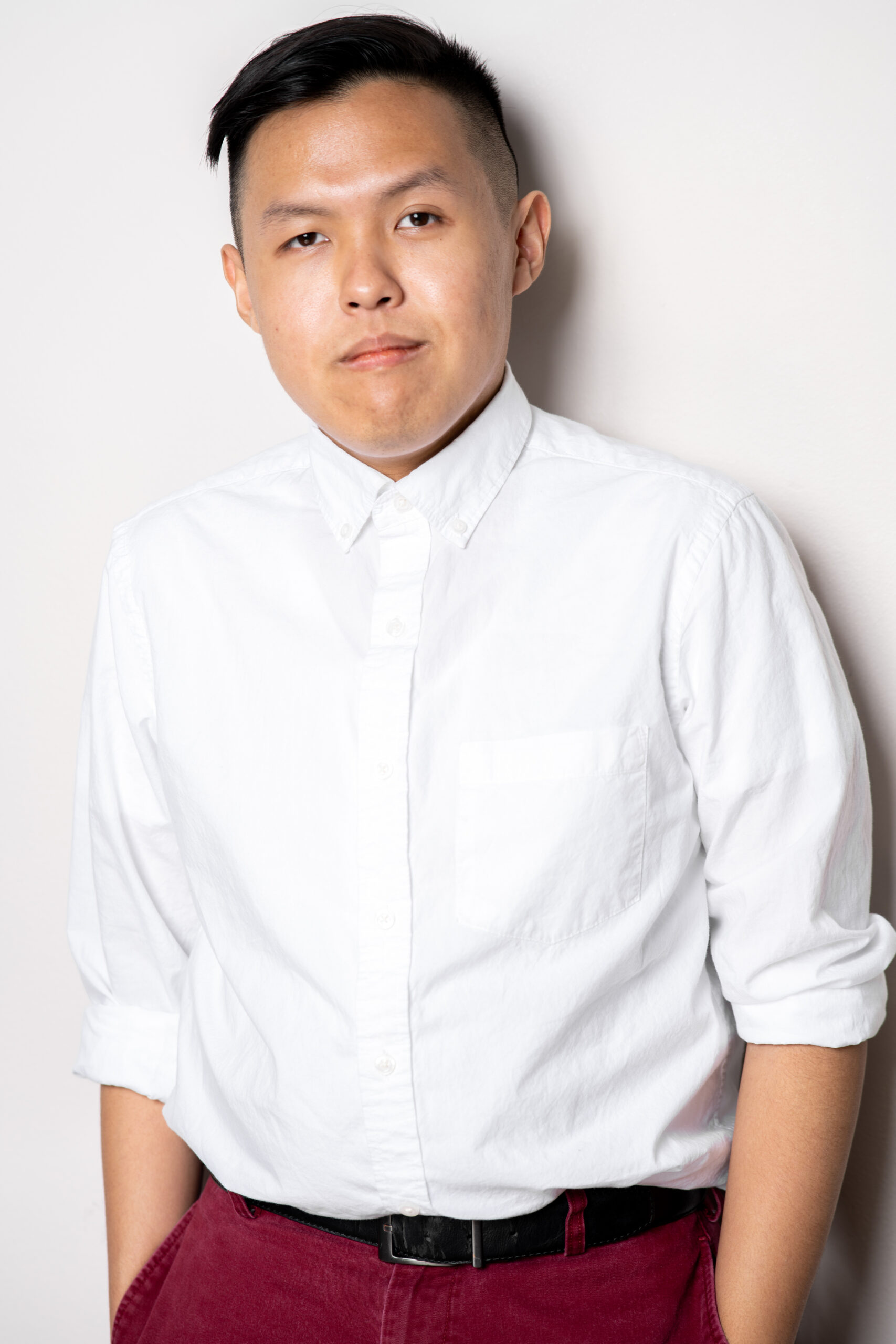 On my first day in Toronto, I lugged my suitcase along Dundas and sat down at Oxtail Pho to chat with playwright and lyricist Nam Nguyen. Nguyen's musical A Perfect Bowl of Pho (book and lyrics by Nguyen, music by Wilfred Moeschter) premiered at the Toronto Fringe Festival in 2022 and is coming to the Kick & Push Festival this August. 
In the meantime, his new show CAEZUS (music by Chernilo)—which had a short video preview at the Watershed Festival this spring—made its debut at Toronto Fringe this week. 
This interview has been edited for length and clarity. This interview contains strong language and references to violence.
How's the first day of Fringe treating you?
Fringe is an inherently fraught time. It's a wonderful, whimsical adventure, but also very difficult. That's what makes it Fringe. I should learn to make less complicated shit.
Last summer, the Toronto Star described A Perfect Bowl of Pho as a startlingly good musical about soup. I found that kind of funny. To me, it shouldn't be startling that a musical about soup would be good. 
I mean, the concept is a bit left field, but yeah, you show up and the show is a lot of unexpected things in a row. And I feel like that's the startling component.
So that was the Toronto Fringe iteration of Pho. How have you been seeing it develop as you prepare for Kick & Push?
It went really well, so I'm inclined to change as few things as possible. But the director Steven [Hao] wants to bring out some things that are harder to do within the constraints of a fringe festival… For the Toronto Fringe Festival, we had to chop a whole scene about French colonialism. We're bringing that back. Lots of interesting history there about, like, why are Michelin stars a thing?
Your bio for the Intermission article [in conversation with Lucy Eveleigh] says you make theatre that involves funny songs and world history. What draws you to that combination, bringing humour to these very dark moments?
It's hard to do anything except look at history and just be like, "Ehh," you know? If you actually grapple with the reality of it, then it's gonna suck. That's why you make memes about stabbing Julius Caesar on the floor of the Senate.
Speaking of which, your other show, CAEZUS, is playing at Fringe this week. I got to see a preview at the Watershed Festival's New Works Showcase, where a couple of people left after the content warning. 
I mean, I'm not offended if anybody doesn't like [CAEZUS]. It's very much out there. Some of the music I was inspired by was very offensive and out there for its time as well. It's very much like, 50/50 down the line, "This is repulsive," versus, "This is the future."
In the murmurs I've been hearing around CAEZUS, there are a lot of Hamilton comparisons, just by virtue of it being historic and hip hop. How do you feel about that?
I mean, I'll go on the record saying Hamilton's good… I don't think CAEZUS could exist without seeing the example of Hamilton. But also, hip hop itself is a very diverse style of music… The stuff that [Lin-Manuel Miranda]'s inspired by is this extremely scrappy New York aesthetic of the 80s, 90s. Receiving hip hop as a suburban Asian boy in Canada, it was a very gentrified hip hop already. It's the world of rapper billionaires. It's like, "Get me into the world of fashion, because I deserve that," as opposed to, "The NYPD is the most corrupt organization." (chuckles) That's the messaging. And don't get me wrong, even as I criticize that music, it's still very deep in my bones, and it's very much the shit I was listening to as a teenager.
So, I haven't seen Perfect Bowl of Pho yet. How does its music fit genre-wise, compared to CAEZUS or just in general?
Pho is much more of a variety show. But I think you can trace a lot of similar ideas… The hip hop influence is still there. It's very obvious. All these little musical theatre kids—I'm casting every Asian who's around—are like, "Nam, I don't know if I can rap." You're gonna. It's the most popular genre of music on the continent. Most of your friends listen to it, it's just that you happen to have a slightly more white taste in music, because you were a drama kid. (laughs) So if you're gonna be real to the culture, Asian kids love hip hop.
So that's in there, along with things particularly drawn from the vibe of old Vietnamese diaspora music as well. My dad's song is a cute little military march about him being a refugee, because that's the sort of music that generation looks to… So it draws from a lot of different musical styles. Whereas CAEZUS is very much drawing the direct comparison between one particular style of music and the Shakespeare story.
'A Perfect Bowl of Pho' will be at the Kick & Push Festival in Kingston this August—stay tuned for updates here and find tickets here. More information on 'CAEZUS' can be found here.